There Is A Place On Earth is a feature length documentary exploring the role of artists in wilderness conservation.
Dutch Filmmaker Ellen van den Honert takes us on a beautiful and poetic journey around the world where we meet artists/conservationists who share extraordinary creative work and a commitment to the environment.
A musician and artist herself, Ellen asks why and how creative work can become a vital pathway to wilderness conservation.
Realising that art can ignite our own emotional and intuitive connection to the wild, her curiosity takes us to meet other artists from diverse disciplines who are also inspired by nature and wildness in their work.
From Harvey Locke, whose photography and writings have played a critical role in the Yellowstone To Yukon Conservation Initiative, to acclaimed South African poet Ian McCallum whose poem's connect readers to their own sense of wildness, to multi-media environmental artist Sibylle Szaggars Redford who collaborates with the elements and a diversity of performers to create a living art piece.
Along with the work of many other visionary and compelling artists shown, viewers are treated to an experience that can open up their own sense of the wild – and the necessity to protect it.
Producer / Director
Ellen van den Honert
Editor / Mentor
Gina Leibrecht
Featured Artists / Conservationists
Phil Sabado, Sarath Champati, Harvey Locke, Anna Berliner, Frans Schepers, Adam Harris, Ian

McCallum, Falko One, Bianca Lee Vasquez, Bryant Austin, Sibylle Szaggars Redford, Paul Knolle, Frank Martin, Tony Lindsay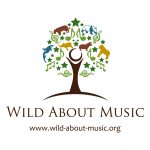 Director and producer Ellen van den Honert, a native of the Netherlands, holds a degree in Political Science from the University of Amsterdam.
At the same time, she always knew she would be a singer. She studied piano early on and then jazz voice at the Dutch Conservatory of Music but dropped out because she felt she was losing her personal voice. Cycling home from a Tuck and Patti concert in Amsterdam, she ran into the American musicians on a canal and they invited her to a jazz camp in California.
Van den Honert used this opportunity to launch her musical career in the US, where she recorded two CD's, Breath of the Soul and Hummingville.
There is A Place On Earth is van den Honert's first documentary film.
The documentary was realised through a foundation: Stichting Wild About Music Foundation
To make the documentary, van den Honert closely collaborated with well-known Bay Area film editor and director Gina Leibrecht, who has been involved in a wide range of documentaries. Among others: Ai Weiwei : Yours Truly (2019) and How to Smell a Rose: A Visit with Ricky Leacock in Normandy (2014).
Director's Statement
The seeds for this film started when it really sank in that 60% of the wildlife on earth has disappeared in my lifetime alone! I felt a great sense of sadness and anger, but especially defeat. So, what can one person do?
It was a small painting of a giraffe that first spoke to me, and gave me the courage to get on my way to discover something I could do to help preserve wild lands and animals.
Being a singer and songwriter myself, I turned my attention to art. I got very curious how artists relate to wilderness conservation. But I wanted to look beyond the usual view of artists being inspired by nature in their work. I was curious to find out how artists can create results in conservation through their work.
With that in mind, I set out to profile diverse artist/conservationists around the world – and this turned into a feature length documentary. In the process, the viewer experiences a unique, intuitive connection to the wild – and the necessity to protect it.
For me, it's clear we need new solutions to existing problems. In There Is A Place On Earth I strive to do more than simply present the case to save wild lands and wild animals, as do most nature documentaries. Instead I wanted to provide viewers with a vehicle to help them evaluate and understand their own relationship to wild nature and wildlife.
Science can help us protect wilderness, yes, but it may fall to artists to help us find the reason why!